There are 20 days to the end of our Indiegogo campaign and we have achieved a good result thanks to your fantastic help! We are still far from our total, but we must be confident and hope to reach our great goal!
As well as crowdfunding, we are also raising money with others initiatives. This includes 'Between Taste and Art' – visits to Palmerino with dinner in the gallery. This week we have welcomed the first group from Baltimore, volunteer teachers from the Walters Art Museum who arrived with their art historian and guide Aneta Giorgevska-Shine.

This was such a nice way to spread the news of our project and to offer an authentic experience of an ancient Florentine residence.
Mancano solo 23 giorni alla fine della nostra campagna e abbiamo raggiunto un buon risultato grazie al vostro fantastico aiuto! Siamo ancora lontani dalla meta ma dobbiamo essere fiduciosi e sperare di raggiungere il nostro grande obiettivo! Abbiamo iniziato a sostenere la raccolta fondi con altre iniziative: visite al Palmerino con cena nella galleria di dipinti tra gusto e arte ove abbiamo accolto un primo gruppo di Baltimora State of Maryland docenti volontari al Walters Art Museum.
Un bel modo di diffondere il nostro progetto e di poter offrire un'esperienza autentica di una antica residenza fiorentina.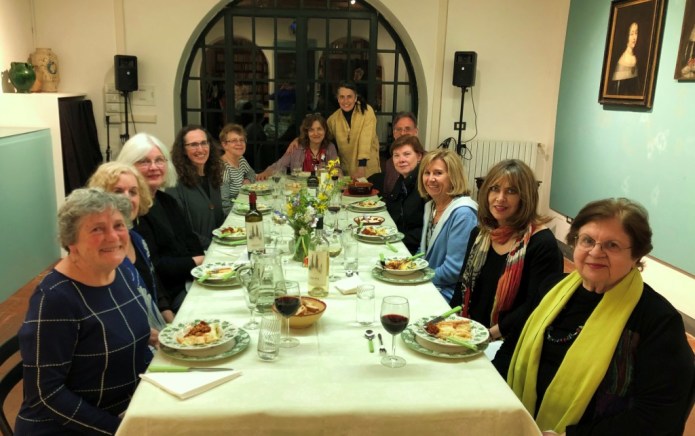 At the same time as the fundraising campaign we have completed the search for our volunteers to represent the  Orchestra of the Passions, they are 4  young people studying and working in Florence: Lisa Crinon of the European University Institute, Sofia Ferrari, Faculty of Economics and Commerce and Valentina Scerra and Filippo Bifulco of the theater group Binario di Scambio of the University of Florence. We are proud to be able to help expand their knowledge by working alongside great professionals, and at the same time combine their energy and enthusiasm with the already formed group of our 8 volunteers.
We look forward to starting rehearsals on April 6th, when Angeliki will return to Italy to work with us.
Contemporaneamente alla campagna fondi abbiamo ultimato la ricerca dei nostri volontari per rappresentare l'Orchestra delle Passioni. Sono 4 ragazzi che studiano e lavorano a Firenze: Lisa Crinon dell'Istituto Universitario Europeo, Sofia Ferrari, facoltà di Economia e Commercio e Valentina Scerra e Filippo Bifulco del gruppo di teatro Binario di Scambio dell'Università di Firenze. Siamo Siamo fieri di poter contribuire a ampliare le loro conoscenze lavorando a fianco di grandi professionisti, e nel contempo di riuscire a unire la loro energia e il loro entusiasmo al gruppo già formato e non vediamo l'ora di iniziare le prove il 6 Aprile quando Angeliki tornerà in Italia per lavorare con loro.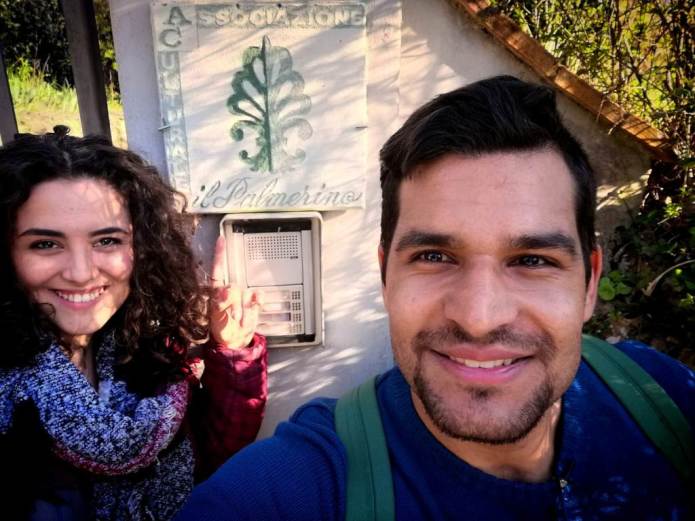 Valentina Scerra and Filippo Bifulco of the theater group Binario di Scambio of the University of Florence